House Painting Services in Mercer Island - Interior & Exterior Projects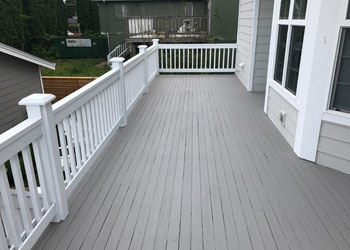 If your house has lost its charming appeal to the elements, it is time to get it repainted. Getting the house painted to restore its beauty. However, you must choose reputable house painters for the job so that you are assured of high-quality services.
A-1 Painting and Performance Films is an established painting company that offers superior quality house painting services for Mercer Island, WA residents. Our motto as reputable house painting contractors is to do the following for your home:
Preserve it
Beautify it
Protect it
You can rely on our skilled and experienced house painters for any type of house painting job using the latest equipment and tools that help them complete the job within the scheduled time and within budget.
Mercer Island House Painters - First-Class Service Start to Finish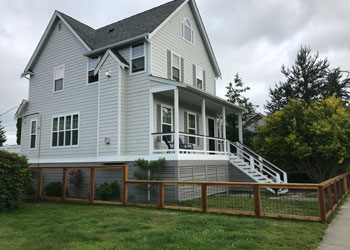 Your home is probably your biggest investment. You want it to keep looking beautiful and retain its financial value. This requires regular maintenance of the home and house painting is an essential part of maintenance.
We have been serving Mercer Island for a long time. You can rely on our house painters for the complete painting job that includes the following processes:
Pressure washing
Mold removal
Scraping, sanding, and caulking
Primer application
Application of the paint coats
Being a reputable painting company, our house painters offer first class service from the start to the finish. We provide not only quality work but work within your budget.
All Mercer Island Home Painters are Not the Same - Why Choose Us?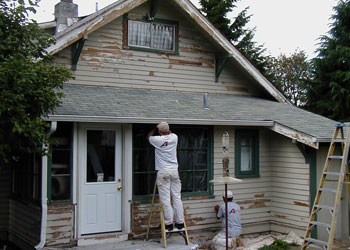 Some people might think that house painting is not a tough job. On the contrary, it is a job that requires good experience and expertise to provide the best job that will bring out the beauty of the home.
With the presence of several home painters serving in Mercer Island, choosing the best one can be a daunting task. You should consider the following aspects when choosing the right home painters:
Years of experience
Use of latest techniques
High-quality products used
Value added services
Pricing structure
You should choose us as the home painters for your home in Mercer Island as we possess all these qualities.
Whenever you have the need of home painters in Mercer Island and you are looking for the assistance of a reputable company, you should call A-1 Painting and Performance Films at (425) 214-1599.