Why Choose Us Over Other Painting Companies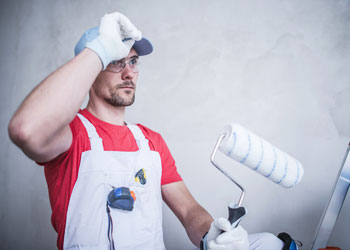 Our consistent flow of satisfied customers has contributed in a significant way to our strong reputation, success and business growth.
As one of the leading independent painting companies serving the area our goal is to preserve, beautify and protect your major investment with the highest level of quality service.
Whether our project involves a sizable commercial building or a small residential home, we apply the same strict standards and first-class service for long-term beautiful results.
These are reasons to choose us over other local painters:
Our adherence to a seven-step process to ensure complete satisfaction
Owner oversight for all projects
Licensed, bonded and insured
Free written estimates clearly defining our work services
Lead-safe certified
Warranty on paint and services
Final inspection at project completion
Customer service excellence
Integrity, reliability and dependability
Call A-1 Painting for professional services supported by our commitment to high quality and unparalleled craftsmanship.
Local Painters Serving Home & Business Customers Since 1989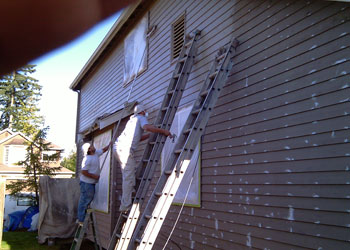 As a locally-owned and operated contractor since 1989 we take great pride in delivering premier service and the highest quality results to residential and business property owners.
It is a well-known fact that the value of residential or business property can be enhanced by refreshing the appearance with a new application of high-quality paint.
We work closely with our customers to develop a clear vision of their projects and to turn their vision into reality that exceeds their expectations by:
Providing concept to completion services
Using the right products and techniques to ensure a professional job
Matching original materials and textures as needed
Assisting our customers in choosing correct types of paints
Proper preparation of surfaces
Call us today to schedule an appointment with reliable local painters that know how to improve the value of your residential or commercial property with high quality interior and exterior painting services.
Full-Service Interior & Exterior Painting at Competitive Prices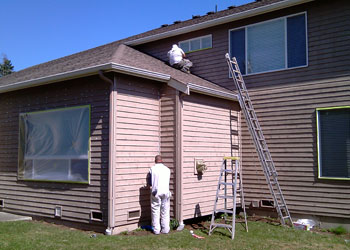 We are known for our ability to keep the entire paint process comfortable for our customers while meeting our high quality standards at a price that is well worth the investment.
Our services extend well beyond simply applying a fresh coat of paint to the interior or exterior of residential homes and commercial businesses.
Not only do we want to help our customers create a beautiful appearance but to also assist in product selection that we know will stand the test of time and fit within their budget.
As an interior and exterior painting company we do it all:
Interior specialties such as texturing, custom faux and special finishes
Interior stain and lacquer finishes for wood surfaces
Expert preparation for a perfect finish
Mold removal
Exterior pressure washing
Installation of window tinting film
Drywall services
Deck and fence painting or staining
Call A-1 Painting for a full range of services at competitive prices from one of the top painting companies serving the area. (425) 214-1599