Licensed, Bonded and Insured Interior Painters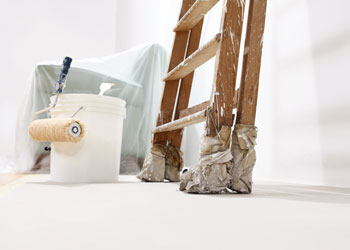 We are interior painting contractors you can trust to apply a beautiful and elegant color palette of your selection on the interior of your home, or a professional paint application of your color choice to set the right mood for productivity in your work environment.
If you have an upcoming paint project and are searching for a reliable and experienced team, these are a few important and frequently overlooked reasons to consider us for your project:
Licensed, bonded and insured
Lead safe certified
We offer a clear definition of the work we will provide
Free written estimates accompanied by proof of insurance and licensing
Call A-1 Painting for excellent services by skilled professionals that take pride in their work, and a reputation built on customer satisfaction.
Residential and Commercial Interior Painting Service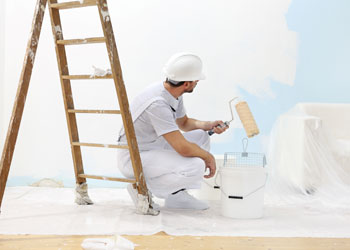 Do you need an extreme makeover in your home? Or does your commercial business need a fresh new look?
We understand the importance of presenting just the right image to potentially new clients and maintaining a successful appearance of your enterprise in today's highly-competitive marketplace.
In hiring us for a home or commercial interior project we conduct our work in a manner that keeps the process comfortable for you. For our commercial clients we offer after business hours service. For both residential and commercial service our professional team can take your vision and make it a stunning reality!
This is what you can expect from our interior painters:
Use of the finest quality paint to ensure a professional job
Furniture moved away from walls
Outlet covers removed; fixtures removed or covered
Flooring, windows and furniture masked and covered
Nails holes and other flaws spackled
Minor cracks and gaps in joints and trim are caulked
Stains and water marks are sealed
Application of paint with a brush, roller or sprayer
Room inspection for imperfections and corrections made as needed
Furniture placement restored; fixtures uncovered or replaced
Carpets and flooring are vacuumed and cleaned
Touch-up paint left for the customer
Call to schedule a free on-site estimate!
Full-Service Interior Painting Contractors – Start to Finish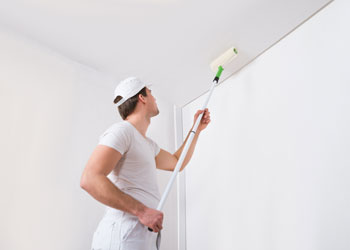 Whether your residential home or commercial building is under renovation or newly-constructed, we are highly-skilled to deliver stunning results!
We can exceed your expectations in preserving the beauty of your home or commercial building with our superior quality of work and true professionalism from start to finish:
Reliability – our crew will arrive on time
Team members stay with the assigned project
Your project will be completed in a professional manner
All deadlines are honored
All interior painters are experienced and have an eye for detail
Your home or commercial business will be clean and free of any service debris
Superior quality craftsmanship and service
Call A-1 Painting for interior painting service by an experienced team of professionals that can turn your vision into a reality! (425) 214-1599