Commercial Painting Services for Interior & Exterior Projects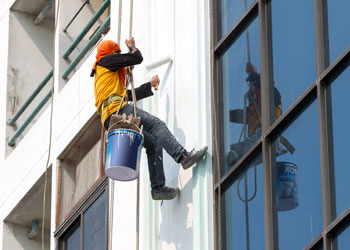 As commercial painting contractors we understand the significant costs involved in maintaining corporate and professional business structures, high rises, retail businesses, hotels and commercial buildings of all types.
With our years of experience serving many different types of clients we have extensive knowledge, training and equipment to deliver a high quality standard that will not only help you save time and money, but deliver amazing results.
In hiring us you receive definite advantages to help the development of your project:
Use of state-of-the-art technology
Adherence to strict standards and first class service
Highly-trained commercial painters
Adherence to start and completion dates specified in your contract
Written estimates clearly defining the work we will provide
Proof of insurance and licensing
Our proven seven-step process from preparation through completion
Interior services can be performed after business hours by request
Call A-1 Painting to enhance your business image and curb appeal with well-coordinated safe and successful project from start to finish!
Licensed, Bonded and Insured Commercial Painter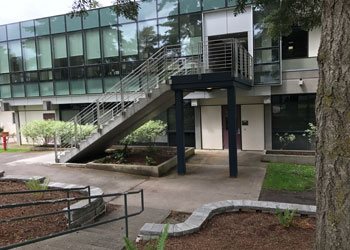 First impressions are always important, but business curb appeal is essential in enhancing the reputation and overall image of a commercial or business facility.
We are a locally-owned and operated company that has built a strong reputation as a leading commercial painting contractor delivering high-quality services to the area.
These are a few key elements we provide to ensure a successful commercial painting project for you:
Licensed, bonded and insured
Lead safe certified
Adherence to a safety plan for each project
Highly-qualified and experienced local commercial painters
State-of-the-art technology and training to deliver a high quality standard
Proof of insurance and licensing provided with a free written estimate
We are dedicated to working closely with our clients to ensure success of the project from start to finish. Call us to share in the success of working with an exceptional team of professionals!
Experienced Commercial Painting Contractors – We Do it All!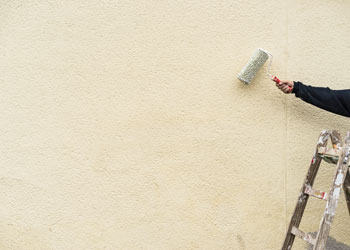 We are accustomed to working with commercial clients that require detailed product knowledge, experience, expertise and maximum performance to protect their facilities from unpredictable climate conditions and seasonal changes.
As full-service commercial painting contractors our goal is to preserve, beautify and protect your major investment, both interior and exterior whether large or small.
We do it all:
Interior and exterior paint projects
Wall texturing
Mold removal
Pressure washing
Staining
Varnishing
Installation of window tinting film
Sanding, scraping and caulking surfaces, gaps and joints
Substrate repairs
Spackling nail holes and flaws
Sealing stains and water marks
Specialize in texturing, custom faux and other specialty finishes
Stain and lacquer finishes for wood surfaces
You can count on A-1 Painting for high-quality craftsmanship, overall professionalism of our commercial painters and a respectful, service-oriented attitude from the entire crew that sets us apart from others in the industry. Call us today at (425) 214-1599!