Exterior Painting Services for Residential & Commercial Property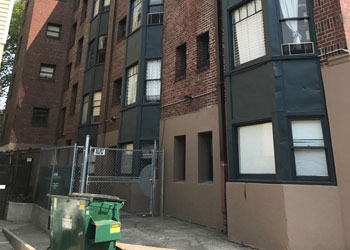 When guests, clients or business associates arrive at your residential home or commercial building it's all about their first impression!
If it has suffered from the elements of harsh seasonal weather, or appears outdated or faded, hiring us as your exterior painting contractor to restore its natural appearance and architectural beauty may be your finest option!
Our goal as a premier exterior painting contractor is to preserve, beautify and protect your major investment from deterioration by:
Using the right high-quality products to ensure a professional job
Proper preparation using our seven-step process
Applying the latest technology for superior results
Matching materials and textures as required
Applying the highest level of care and attention to detail
Call A-1 Painting to create powerful curb appeal and lasting beauty of your residential home or commercial building structure within your budget!
Exterior Painters That Use a 7-Step Process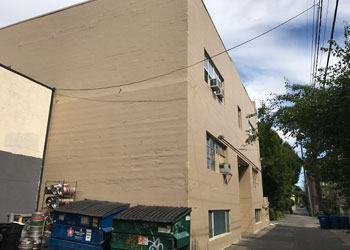 The frequently repeated statement that good surface preparation is an important part of a paint job is true, but it doesn't go quite far enough.
What may be excellent preparation for one type of surface may not be sufficient for another, and using the same procedure for an interior project will likely be inappropriate for the exterior.
As an exterior painting contractor with years of experience we utilize a seven-step process to properly execute an exterior paint job that includes:
Mildicide pressure wash to remove and prevent growth of moss and mildew, and for removal of dirt and grime
Masking and covering all on-painted surfaces
Scraping, sanding and caulking all surfaces; and, substrate repairs as needed
Applying exterior primer to worn or bare surfaces as needed
Application of initial coat of paint by spraying and back-rolling. Spraying is an exceptionally effective method to guarantee even paint coverage; back-rolling fills voids and ensures adhesion
Application of second coat to all painted surfaces to ensure a high degree of protection and color choice
Final step is inspection. Each job is inspected to ensure all areas are covered to meet customer satisfaction. Touch-ups are completed if necessary.
Call us today for a free estimate. Our exterior paint service is outstanding and affordable!
Licensed, Bonded and Insured, Local Exterior Painting Contractor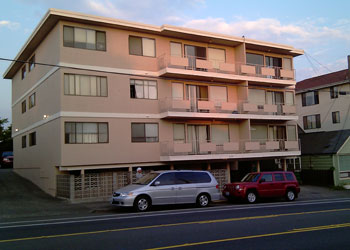 We are professional interior and exterior painters for residential and commercial properties that range from the simplest residential home project to a one-million square foot commercial building.
Complete customer satisfaction is not just an option for us – it's a requirement we meet with every project that we undertake, using the same strict standards and first-class service for lasting beautiful results.
These are important reasons to consider us for your next project:
Licensed, bonded and insured
Lead safe certified
Free onsite estimates
First-class service at competitive prices
Clear definition of the work we will provide
Proof of insurance and licensing
Affordable rates
Call A-1 Painting for skilled professionals that take pride in their work! (425) 214-1599