Professional Painters for Interior and Exterior Projects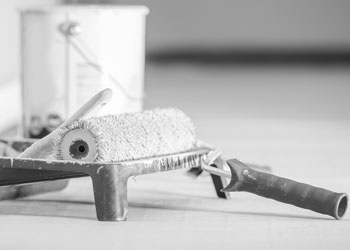 Whether you have friends or business clients approaching your home or business a fresh coat of paint will add curb appeal and value to your structure.
We offer interior and exterior painting services of unparalleled quality for residential and commercial properties.
Highly-skilled painters combined with our knowledge of latest paints, coatings, trends and techniques provide the key elements in achieving a beautiful appearance that also offers protection from moisture and environmental elements.
These are reasons to choose us for your next interior or exterior project:
Years of contractual experience since 1989
Flawless turn-key professional services every time
High quality control standards
Use of the latest color wheel to ensure accurate paint, shade, hue and cast
Professional preparation
Expertise in residential, commercial, interior and exterior applications
Unparalleled craftsmanship
And most importantly, we offer prompt, courteous, dependable, hands-on services with personal owner involvement in each contract. Call A-1 Painting today for superb results!
Experienced Painting Contractors Serving Home and Business Owners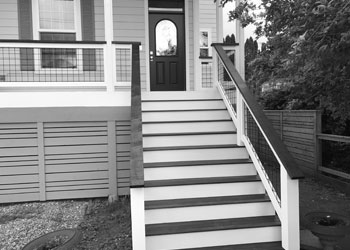 Whether you need expert painting contractors for your home or business, you undoubtedly have evidence of significant wear and tear, or the dulling effects of weather and age.
As professional painters we can transform your interior or exterior structure with an exceptional paint job right down to the final detail.
We take great care in the level of preparation of the indoor or outdoor surface taking into account unevenness from previous paint jobs and other imperfections to ensure a high-quality finished result.
These are important points that we are pleased to discuss with during your search for professional painters:
Our experience
Legal licensing
Scope of work
Level of preparation required
Materials, products, techniques, colors, finishes and trends
Warranty
Formal estimate
Our credentials
As a detail-oriented company and a true leader in this business we value our customers and make every effort to complete our projects in the least amount of time and with the highest quality standards. Give us a call today!
Painting Services to Preserve, Beautify & Protect Your Building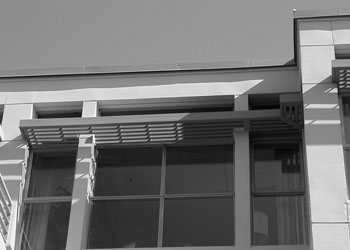 As professional painting contractors we use exacting standards for preservation, beautification and protection of your residential or commercial structure by experienced painters with an eye for detail.
Our objective is to improve the value of your residential or commercial building with high-quality paint or coating that is extremely resistant to the effects of weather conditions and other environmental elements while also providing an aesthetically pleasing result.
If your project involves an interior update or an exterior renewal, we have the expertise to work on any size project including but not limited to:
Residential homes
Commercial or corporate structures
Business complexes
Apartments
HOA's
Luxurious estate homes
Call A-1 Painting for excellent painting services to preserve the beauty of your building structure by professional painters that consistently exceed the expectations of our customers. (425) 214-1599