Commercial Painting Services for Kirkland Businesses
Do you want a new look for your commercial building? Do you feel it is looking old, tired and out of date? A fresh coat of paint on your commercial building can be a great way of breathing new life into the structure. It is time you brought in commercial painting contractors to work on your business property. Hire the commercial painter at A-1 Painting and Performance Films.
We are licensed, bonded and insured commercial painting contractors serving the Kirkland, WA area. Our company has invested in a highly skilled workforce, with every commercial painter trained to deliver the highest quality workmanship on every job. Our services as commercial painting contractors also assure Kirkland businesses of a stress-free experience with their paint job. We:
Offer after business hours service
Cover all non-painted surfaces and objects to avoid staining them
Complete work quickly without cutting corners
Commercial Painter for Kirkland - Interior & Exterior Projects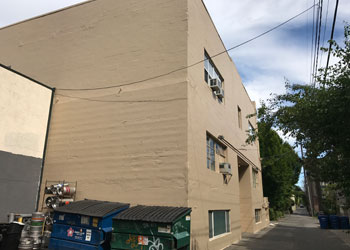 A building that looks old and shabby, inside or out, affects the way your business is viewed by both customers and employees. A quick and easy fix is to have your building painted. But it would not do to hire just any commercial painters. Whether you need the services of a commercial painter in Kirkland to paint a small retail store or a huge office complex, turn to an experienced and reputable commercial painting company like ours.
We send over proven pros to handle your job. You can expect seamless work from our commercial painter who:
Use top-quality paints
Utilizes the latest painting equipment and techniques
Gives meticulous attention to detail
Our commercial painter can work on both interior and exterior painting projects.
Commercial Painting Contractors Serving Kirkland Business Owners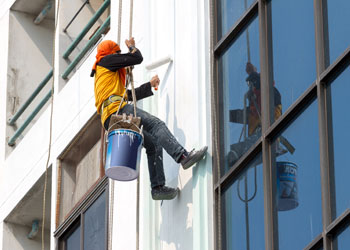 We are driven by our stellar reputation as one of the most capable and dependable commercial painting contractors that any Kirkland business owners can hire. A large part of our business comes from referrals and repeat clients. That says a lot about the quality of services we provide and the level of customer satisfaction we achieve.
Besides delivering a great paint job, our services as commercial painting contractors are marked by:
Timely job completion, without needless delays
Courteous answers to your questions and concerns every step of the way
Affordable prices, with free on-site estimate given beforehand
Job site cleanup after all work is done
Make A-1 Painting and Performance Films your first and only call whenever you need the services of a commercial painter in Kirkland. Call (425) 214-1599.