Professional Painters for Apartments, HOA's & Business Complexes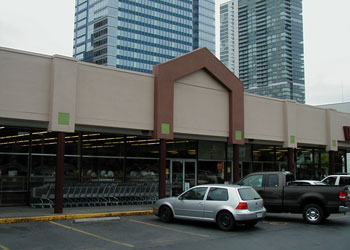 We are a commercial painting services contractor experienced in interior and exterior services for apartments, HOA's and business complexes.
Our goal is to protect, beautify and preserve the value of your investment property. We are aware that our services may involve individual unit apartment turnovers, gaining HOA board approvals or minimizing the inconvenience of daily business activities.
Each application has special requirements but they all share one thing in common – quick turn-around by our local commercial painters.
For every project we undertake, from a small apartment building to a large multi-family or business complex we deliver first-class service for lasting results. These are a few reasons to consider us for your next project:
Licensed, bonded and insured
Lead safe certified
High-quality products to ensure long-lasting results
Our seven-step process for properly executing exterior paint projects
First-class services at competitive prices
Scheduling coordination to create the least amount of disruption
We have years of experience delivering unsurpassed services for a diverse range of commercial services. Call A-1 Painting today for a free estimate for your next project.
Commercial Painting Services – Interior and Exterior Projects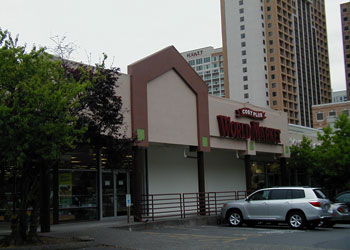 We provide experienced professional painters that are accustomed to working within busy client schedules where quick-turnaround is vital.
While the needs of each client differ, our range of services for apartments, HOA's and business complexes may include but are not limited to:
Full interior and exterior paint services
Pressure washing of the entire exterior of the building
Surface repairs to ensure a perfect interior or exterior finish
Highly durable coating applications for high wear areas
Finest quality long-life paints and materials
Full prepping services
Expert paint applications
Thorough clean-up
We will work with you to provide the highest value for your investment, and if required, our commercial painters will work after normal business hours. Call for a free on-site estimate.
Full-Service Commercial Painters – Licensed, Bonded & Insured
We have provided commercial painting services since our founding in 1989 and are dedicated to protecting the major investment of each client.
Whether our services involve a one-million square foot commercial building complex or a small apartment building, complete customer satisfaction is more than an option – it is a requirement we strive to meet with each project we undertake by applying strict standards and first class service.
These are important reasons to consider us as full-service professional painters to carry out your next project:
Licensed, bonded and insured
Superior workmanship
Lead safe certified
Written estimates clearly defining the work we will provide
Proof of insurance and licensing provided with each estimate
Use of high-quality products to ensure project excellence
Application of latest technology, products and equipment for superior results
Reliability – our professional crew will arrive on time
Final cleanup of any service debris
Affordable rates
Call A-1 Painting to schedule a time to meet with us to discuss your next project! (425) 214-1599